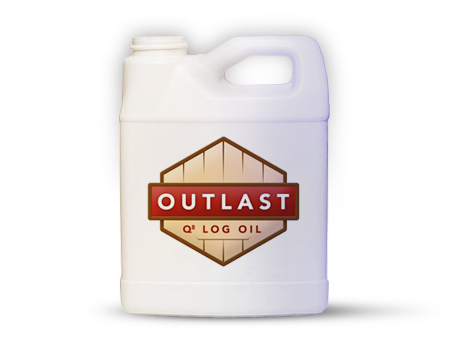 AND PRESSURE TREATED WOOD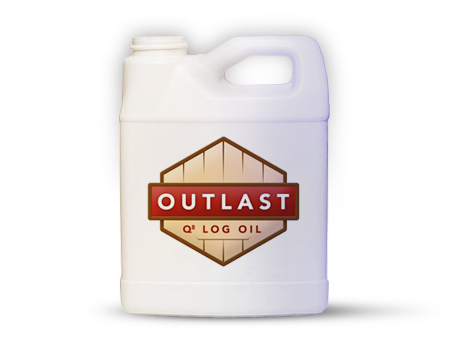 Outlast® Q8 Log Oil is formulated for the coating of freshly sawn ends of pressure-treated wood products. Its use validates the warranty on Wolmanized® and Outdoor® wood and is specified by AWPA for all brands of PT wood end-cuts and fastener holes in above ground residential applications.
It provides unsurpassed water repellency and sheer trans-oxide color with one coat coverage. Outlast Q8 Log Oil is a totally non-film forming exterior treatment that will never crack or peel. The solution soaks deep into the end cuts to provide protection, not just on the surface, but also deep into the wood cell structure.
To never require costly corn-cob removal. No sanding or sandblasting ever needed for re-coats.
No lap marks or brush marks. Low-pressure spray application to refusal.
One coat coverage - low pressure spray, brush or roll

Detergent and water clean-up 

Simple re-coat: no stripping required

Freeze/Thaw Stable - extended shelf life
Most complete exterior stain and finish product in a single coat application.
Q8 Log Oil is available in a variety of colors.