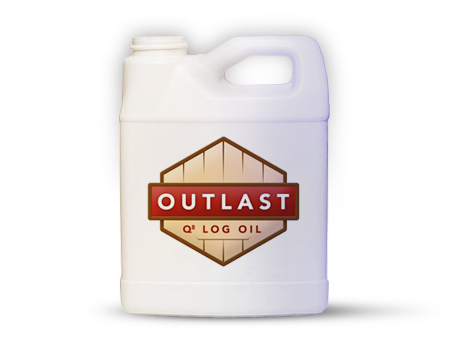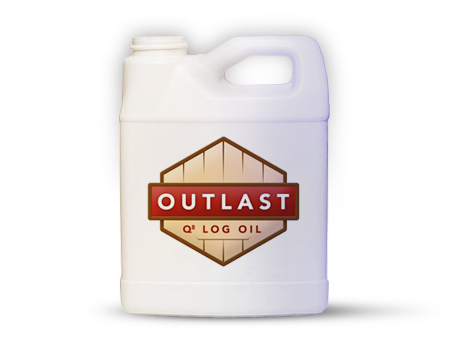 Outlast Q8 Log Oil® is an EPA-registered - (EPA REG. NO. 81819-1) - wood preservative specifically designed to control decay causing organisms (and mold, termites, powder post beetles) in decking and fencing – even pressure treated. It provides unsurpassed water repellency and sheer trans-oxide color with one coat coverage. Outlast Q8 Log Oil® is a totally non-film forming exterior treatment that will never crack or peel. The solution soaks deep into the wood to provide protection, not just on the surface, but also deep into the wood cell structure.
To never require costly corn-cob removal. No sanding or sandblasting ever needed for re-coats.
No lap marks or brush marks. Low-pressure spray application to refusal.
One coat coverage - low pressure spray, brush or roll

Detergent and water clean-up 

Simple re-coat: no stripping required

Freeze/Thaw Stable - extended shelf life
Most complete exterior stain and finish product in a single coat application.
Stain and protect your deck the same day you build it.
For years, log home builders have been selling our EPA registered - (EPA REG. NO. 81819-1) - Q8 Log Oil to their homeowners because they know it works! By protecting their customer's investment they ensure a happy homeowner long into the future! Log home builders also add our NBS 30 botanical insect repellent to stop carpenter bees in their tracks.

Q8 Log Oil is available in a variety of colors.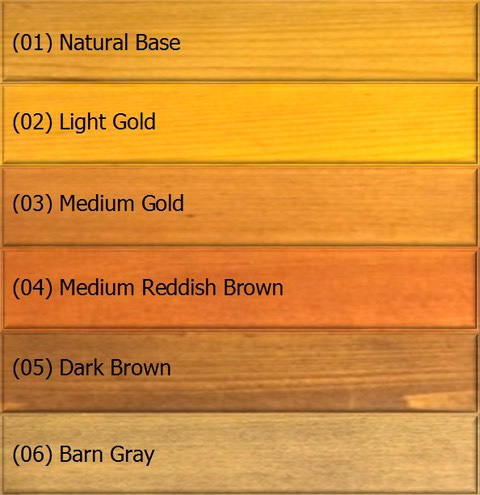 Solid wood and timber are hardy materials—but this doesn't make them impervious to damage due to exposure to harsh outdoor elements.
Rain, sunshine, wood ingesting insects and decay fungi can take a toll on your wooden deck or fence. Deck weather protection is important. To save yourself from the high cost of restoration, repair, or worse yet, replacement, consider investing in a high-quality wood preservative and exterior wood stain. Our deck stain and sealer alternative is designed to protect and stain exterior wood. Deck Waterproofing? Q8 Log Oil is the decking preserver treatment of choice because it covers the entire spectrum of elements that lead to lumber degradation.
Outlast Q8 Log Oil is a premium quality deck stain, sealer, and wood preservative designed to protect decking and fencing. If you are looking for ways to waterproof and protect your new deck or fence, Outlast's Q8 deck stain and sealer alternative for wooden decks and fences ensures the highest level of protection against water infiltration and wood decay. It is available in pre-tinted colors and as a clear decking oil as well.
Designed to soak deep into the wood, Q8 Log Oil's protection goes well beyond your deck surface penetrating down into the cell structure. The oil-based formulation system slows down the rapid moisture loss that occurs after construction and greatly reduces wood cracking and splitting. The best decking treatment offers UV protection, water repellency and a back-up component for decay fungi and insect activity. Even more, Q8 is easy to apply and maintain.
The average wait time between the installation of your wooden structure and the application of ordinary stains and sealers is 6 months. When you use Q8, you can build, stain and provide a pressure treated wood sealer for cut ends all on the same day.