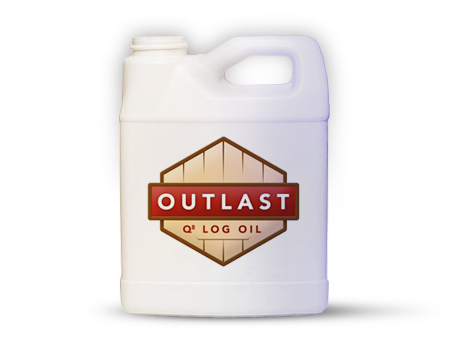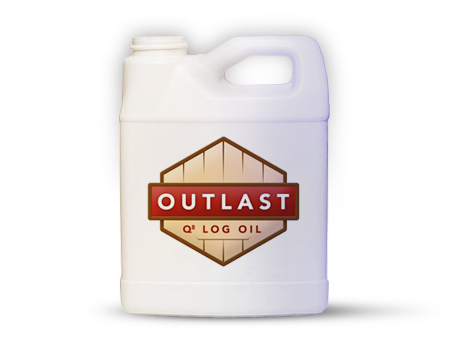 Outlast Q8 Log Oil® is an EPA-registered wood preservative specifically designed to control decay causing organisms (and mold, termites, powder post beetles) in decking and fencing – even pressure treated. It provides unsurpassed water repellency and sheer trans-oxide color with one coat coverage. Outlast Q8 Log Oil® is a totally non-film forming exterior treatment that will never crack or peel. The solution soaks deep into the wood to provide protection, not just on the surface, but also deep into the wood cell structure.
To never require costly corn-cob removal. No sanding or sandblasting ever needed for re-coats.
No lap marks or brush marks. Low-pressure spray application to refusal.
One coat coverage - low pressure spray, brush or roll

Detergent and water clean-up 

Simple re-coat: no stripping required

Freeze/Thaw Stable - extended shelf life
Most complete exterior stain and finish product in a single coat application.
Stain and protect your deck the same day you build it.
For years, log home builders have been selling our EPA registered Q8 Log Oil to their homeowners because they know it works! By protecting their customer's investment they ensure a happy homeowner long into the future! Log home builders also add our NBS 30 botanical insect repellent to stop carpenter bees in their tracks.

Q8 Log Oil is available in a variety of colors.